Happy New Year! As we embark on another year-long journey ahead, I am reminded of the most asked question during trade shows and online interaction, with prospective clients.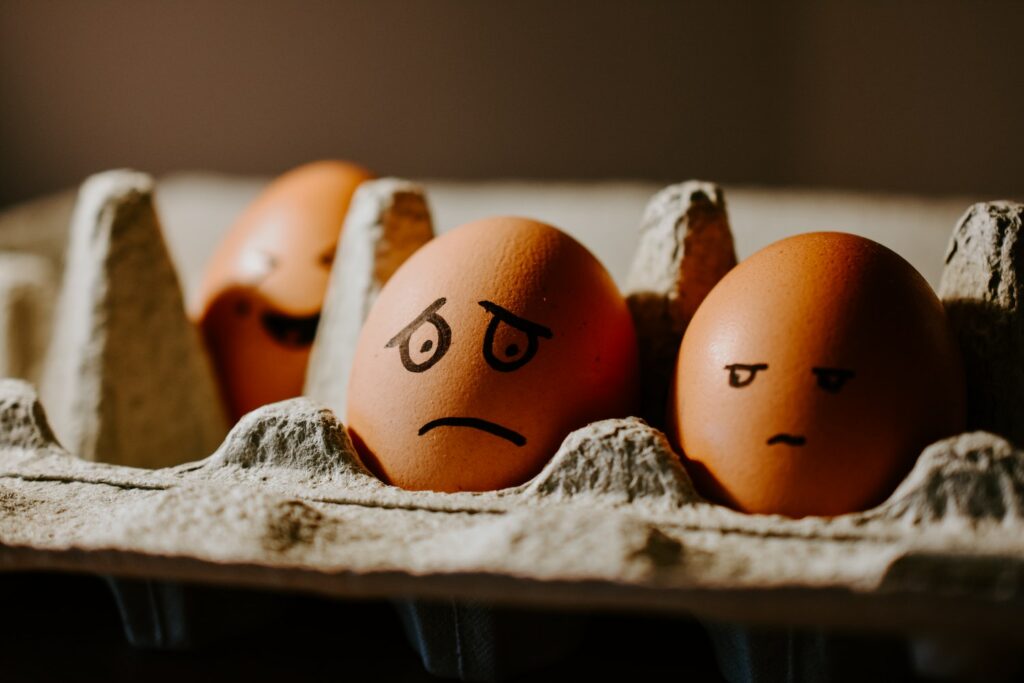 As someone who has worked in the US for 10 years, and who has been running a bag factory in India for the last 15 years, I always find this question fascinating and thought-provoking.
I share some of my top tips here with the hope that you will find it useful if you are looking to find sourcing partners in India.
---
The "No Problem" syndrome
If you have ventured into trying to source from Indian cotton bag suppliers, one of the most common phrases you will have likely heard, is "no problem."
You want something fast – "no problem."
You need the color to be adjusted during production? – "no problem."
While hearing this can put you at ease, the fact is that there could in fact be a problem, and a big one too. You could realise this when you get the products in-hand or when you receive samples without the changes, close to your client meeting.
Lesson: Get into details with the cotton bag supplier about how the issue you are concerned about, will be handled by them.
Delivery Timeline
If you are experienced with working with Chinese factories, you are used to a certain turn-around time. This could be sampling, pre-production, or shipment. The reasons for this are a few:
Indian bag factories tend to be smaller in comparison to their Chinese counterparts – part of the reason for this is the higher cost of debt as well as the draconian labour laws and compliance matters which kick in, once your factory employs more than a certain number of workers
The supply chain in India is quite disorganised in comparison to the Chinese market. Sourcing anything new, can take a lot of time, without any clear timeline.
Lesson: With Indian bag factories, you should generally factor in more time when planning out your sourcing.
Response Time
"I emailed 15 Indian suppliers and only you responded" – my US customer of 10+ years, once shared this with me over a couple of beers. He was looking for a new Indian cotton bag supplier. He went on Alibaba and messaged 15 companies – apparently, I was the only one who responded (thankfully!)
The idea of "speed" is not something which comes naturally to Indians in general. Things take time in India and there is a certain lag-time built into our mindset. 24-hour response time is not one of them.
As an owner, even if you get this concept of speed, then building a team which can respond effectively in a timely manner, is another matter. For me, this has been a constant work-in-progress – when I talk to my clients, the number one feedback they give me is "faster response time"
As a cotton bag factory owner, I get this and we have been working diligently on building up a team and supporting systems, to cater to this #1 improvement area.
Lesson: Expect delays in response and push hard, but politely (it works wonders), when trying to connect with a new Indian supplier. When you do, and if you find things moving ahead, ask specifically who your point of contact will be – get their Whatsapp number, email address, and cellphone number
Relationship-Based Business
Indians, by nature, thrive on relationships. Business here, is not transactional – it is relationship-based.
Keep this in mind when approaching any new Indian supplier. Even existing suppliers will bend their back for you, if they have a "good feel" for the relationship.
One way to develop this is to start it correctly right from the first point of contact. It's good to be all business-like. But what will help even more, if you express your gratitude for their time and so on.
Yeah, this might feel like fluff or unnecessary to a few readers. Some might say "why should I – I am the buyer." It's your choice – but do not underestimate this X-factor as you try to deleverage from China and look at India as a sourcing destination.
Lesson: Indians respond favorably to clients who are cognizant of a relationship-based business approach.
Key Takeaways
Get to know your potential cotton bag factory partner – spend time to understand the mindset of the owner and / or your point of contact there — go beyond emails – get on chat, phone call, or video call.
Take a close look at the certifications / audits they are offering. Spend time to understand how their backend is set up. Do not rely on certifications alone – the truth could be very different and not to your liking.
Invest the time to find the right cotton bag supplier and be patient – this cannot be a short-term project alone – it is difficult finding a reliable supply partner – to find one in India, can be even more challenging.
If you are able to navigate the somewhat new maze of the Indian landscape, and if you find yourself reliable factory partners there, then you will immediately hold a huge advantage over your competitors.
Start now if you have not already and reap the dividends in 2023.
All the best!
Deven Patodia
Managing Partner